Update June 29, 2023:
Inflection AI announces a new investment round: Microsoft, Reid Hoffman, Bill Gates, Eric Schmid, and now Nvidia invest $1.3 billion. Available capital is now said to be around $1.5 billion, with a company valuation of $4 billion.
Inflection AI says it specializes in the development of "personal AI". Its first language model, Inflection-1, is said to be on par with GPT 3.5, Chinchilla, and PaLM-540B. You can try it out here. Technical details of Inflection-1 can be found here.
A powerful benefit of the AI ​​revolution is the ability to use natural, conversational language to interact with supercomputers to simplify aspects of our everyday lives.

Jensen Huang, CEO Nvidia

We're proud to support Inflection AI as they pursue their vision for more trusted and personal AI experiences.

Kevin Scott, Microsoft CTO
Update May 17, 2022:
Inflection AI closed a $225 million investment round. That's according to a filing with the US Securities and Exchange Commission. The investors are unknown.
Since the startup's unveiling in early March, AI researchers Heinrich Kuttler of Meta AI and Maarten Bosma and Rewon Child, formerly of Google Brain, are said to have joined Inflection AI. Joe Fenton, a product manager at Google, is said to be helping develop Inflection AI's business model.
Article from March 9, 2022:
Deepmind and LinkedIn founders promise new interface era
Linkedin founder Reid Hoffman, along with Deepmind co-founder Mustafa Suleyman, wants to tap into a particularly prestigious field of Artificial Intelligence: Conversations with computers.
June 13, 2016 was a special day for Linkedin founder Reid Hoffman: that's when Microsoft announced its acquisition of Linkedin for $26.2 billion, the largest acquisition in the Redmond company's history to date. It was only recently surpassed by the Activision Blizzard acquisition.
Recommendation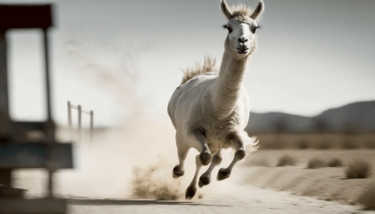 Talking to computers: Inflection AI wants to start a new interface era
The takeover catapulted Hoffmann into the league of the super-rich. His personal fortune is estimated at more than two billion US dollars. Money that he invests in new business ideas with his venture capital company Greylock.
Together with Deepmind founder Mustafa Suleyman and former Deepmind researcher Karén Simonyan, Hoffmann now founded the AI ​​startup Inflection AI. artificial intelligence is "one of the transformative technologies of our time," says Hoffmann, justifying the investment.
Inflection AI focuses on generating and understanding natural language. Humans should be able to talk to computers and assign them complex tasks without learning code. Alexa on steroids, so to speak.
Suleyman previously said goodbye to Deepmind in August 2019 and Google in January 2022, among other things after complaints about his aggressive management style. He will become CEO of Inflection AI.
Simonyan, an AI researcher, played a key role in Deep Learning for Deempind's AlphaZero, AlphaFold, WaveNet and BigGAN AI systems, according to Suleyman. Simonyan is co-founder and chief scientist at Inflection AI.
Speech AI "close to human levels"
For Suleyman, speech AI is on the cusp of AI research's dream: human-level speech generation.
"We will soon have the ability to relay our thoughts and ideas to computers using the same natural, conversational language we use to communicate with people. Over time these new language capabilities will revolutionize what it means to have a digital experience," Suleyman writes.
Suleyman sees his startup well positioned in the race with tech giants like Google and Microsoft. Even at large companies, he says, relatively small teams are working on speech AI models. In comparison, Inflection AI can act faster and more dynamically.
Suleyman expects a breakthrough in the next five years, which should then open up "a whole new suite of things that we can do in the product space." It is not yet known for which target group Inflection AI is developing products, when they will appear and what they will cost.
Read more about Artificial Intelligence: