European AI startup Mistral AI has caused a stir by securing 105 million euros in funding without even presenting a product. The company's pitch paper, recently made available online, sheds some light on its ambitious plans.
According to a strategic memo, Mistral intends to develop cutting-edge models that differ from the current mostly closed model offerings. This differentiation will be achieved primarily through a more open approach to model development.
Mistral aims to position itself at the forefront of generative AI research, with the goal of becoming the primary AI tool for European enterprises.
Founded by a team of leading researchers from Deepmind and Meta, Mistral's early competitive advantages include open-source models, an increased focus on data sources, and unparalleled security and privacy guarantees.
From $10 billion to $110 billion in about 8 years
Mistral predicts exponential growth for generative AI, from a $10 billion industry in 2022 to a $110 billion market by 2030, with an annual growth rate of 35%, citing a study by Grand View Research. The firm describes AI as a "transformative technology for the global economy that will redefine the nature of work."
Currently, a handful of major players such as OpenAI dominates the industry, leaving the European market untapped. Mistral AI aims to challenge this oligopoly and carve out a niche as the European leader in AI that enhances both productivity and creativity.
Mistral's strategy focuses on several key differentiators:
The company intends to open source some of its models, while reserving more specialized options for paying customers. The top-tier models will require licensing.
Its AI models will be designed with an emphasis on customer data security, privacy, and auditability. Models could be deployed on private clouds or on-device.
They aim to provide high-quality data sources and control options for businesses using their AI solutions.
By working with European cloud providers and industrial customers, Mistral AI aims to improve human-machine synergy and drive productivity across all sectors.
Open-source approach and European Focus
In an effort to differentiate itself from competitors such as OpenAI and Google, which largely favor a closed technology model, Mistral plans to adopt an open-source approach.
The company claims that the closed approach will "dramatically lose market reach" due to fears of a "black box" at the core of an organization's data strategy and its relative incompatibility with other components such as retrieval databases. Mistral proposes to offer "unmatched guarantees on security and privacy."
Recommendation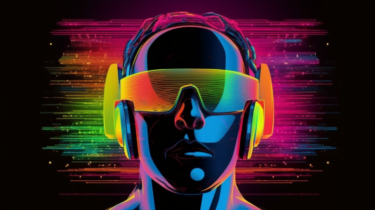 Their "white box" approach also echoes Meta's LLaMA strategy, which could be seen as a move to gain more commercial market share by outsourcing the base technology, similar to Google's strategy with Android for mobile devices. Timothée Lacroix, Mistral's CTO, previously led LLaMA at Meta.
Mistral believes that an open-source approach would allow companies to delve into and understand the mechanics of their AI models, ensuring superior security and customization options. The company's focus on the under-represented European market positions it to potentially become a major player in the region.
Mistral's first-generation model aims to demonstrate to customers, investors and institutions that the startup is competent. Its second-generation model aims to innovate by addressing "significant shortcomings of current models" to make them safe and affordable for businesses to use.
Beating GPT 3.5 and Google Bard by the end of 2023
By the end of 2023, Mistral plans to release a "family of text-generating models" that will outperform ChatGPT's GPT-3.5 and Google Bard by a "significant margin". Part of this family of models will be open source.
The startup also plans to develop smaller language models for edge devices that could run on a "16GB laptop," broadening the accessibility of the technology. In addition, the company aims to train models with "hot-pluggable extra context" that can include millions of additional words, essentially merging language models and retrieval systems.
At the end of Q2 2024, we intend to

be distributing the best open-source text-generative model, with text and visualoutput
own generalist and specialist models with one the highest value/cost
have scalable and usable and varied APIs for serving our models to third-partyintegrators
have privileged commercial relations with one or two major industrial actorscommitted in using our technology

Mistral AI
However, Mistral also acknowledges the need for significant future investment to "compete with and overcome" giants like OpenAI. The company cites the fact that GPT-4 alone cost "several hundred million dollars" to develop.
To train models beyond the capabilities of GPT-4, the startup expects to need to raise an additional €200 million in a Series A round that is scheduled to close in the third quarter of 2024.