Venture capitalist Andreessen Horowitz (a16z) is betting big on generative AI, which has the potential to establish new work processes, especially in game development.
In May, a16z surveyed 243 game studios about their current and future use of AI tools. Respondents from the studios were primarily executives (55%)followed by game designers (15%), developers (12%), and other roles.
About 38% of the teams surveyed had up to five members, 32% had up to 20 members, and 17% had up to 50 members. Seven percent were part of large studios with 51 to more than 200 employees (2%).
While 83% of studios catered to casual or advanced gamers, the rest catered to either hardcore gamers or people who hardly played at all.
Design, story, audio: Game studios plan to use AI across disciplines
Troy Kirwin, who worked on the study, shared some key findings on Twitter. According to the study, 87 percent of studios surveyed are already using AI tools. All plan to use AI in the future (99%).
Respondents currently rate the transformative potential of AI for their work at 6.7 out of 10. They expect this to rise to 9.1 over the next decade. 89 percent of respondents are positive about the potential of AI, while 11 percent are undecided or concerned.
Consisting with the mentions of Midjourney and ChatGPT, the most common use scenarios are design inspiration and storyboarding at 80 percent. Storytelling is the second most common use scenario at 60 percent.
6/ Studios are eager for many AI use cases

Common use cases in studios today are concept art & story generation during pre-production. MJ and ChatGPT are already massive accelerators

For other use cases, models are still maturing (rapidly) but studios are eager to experiment pic.twitter.com/TafKN4IGas

– Troy Kirwin (@tkexpress11) June 22, 2023
ChatGPT and Midjourney lead the way
ChatGPT and Midjourney are currently the most popular AI tools among game studios, followed by Stable Diffusion. Developers get help writing code from Github Copilot.
Recommendation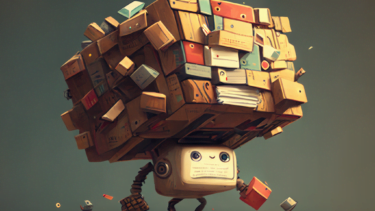 Lenoardo.ai (17%) and Scenario (20%), two generative AI systems designed specifically for game assets, are among the most popular tools. Luma.ai (13%) can create realistic 3D environments from photographs, while Eleven Labs (16%) generates extremely realistic-sounding synthetic voices.
Somewhat surprisingly, Auto-GPT, a self-prompting software for GPT models, is very popular with game studios at 22%, as it is currently more of a proof of concept.
This figure suggests that some respondents may have answered the question in terms of awareness, or perhaps initial exploratory trials, rather than actual productive use.
Overall, LLMs are currently the most important tool. 64 percent of studios plan to train or fine-tune AI models with their own data in the future.
4/ What tools/models are studios using?

Today, most studios are using horizontal, non-game specific tooling (ChatGPT/GPT-3/4; Midjourney; Copilot; etc)

In time, more vertical tools targeting game devs (3D asset generation; AI NPC platform; AI Playtesting) will penetrate studios pic.twitter.com/7PtNRMmPYy

– Troy Kirwin (@tkexpress11) June 22, 2023
a16z invests in generative AI for games. Last November, the Silicon Valley venture capitalist published a detailed analysis of the potential of generative AI in games.
The basic thesis is that generative AI lowers the barrier to entry in game development by reducing the complexity of asset production while increasing quality, quantity, and speed. One possible outcome would be "micro game studios" that produce large and complex games with only one or two people.