Chinese search and Internet company Baidu has unveiled the latest version of its chatbot Ernie, which it says delivers much better results than before. It also adds support for plugins.
Baidu introduces Ernie Bot 3.5 (v.2.1.0), which is said to outperform ChatGPT 3.5 and GPT-4 in Chinese in some application scenarios and benchmarks. Baidu quotes a China Science Daily report have proof.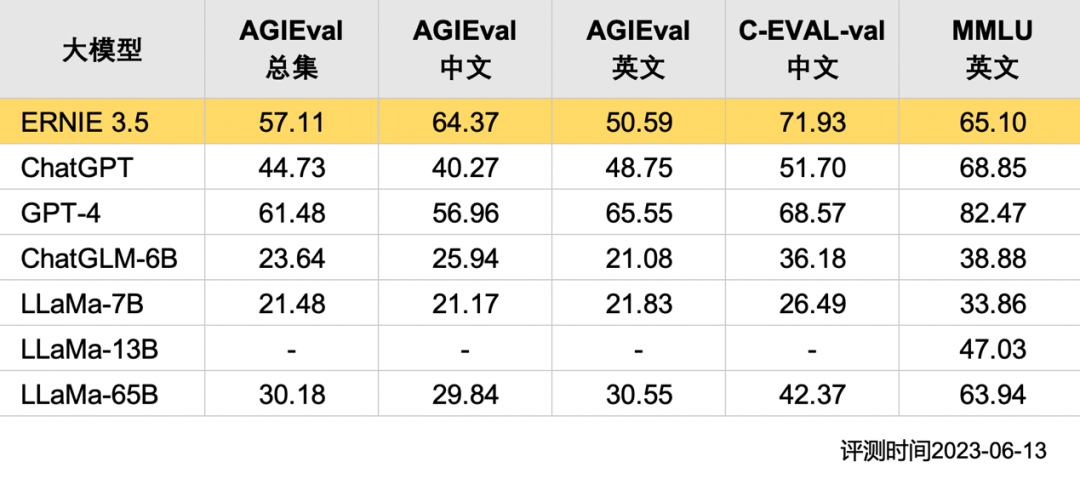 Compared to version 3.0, Baidu says it has doubled training data throughput, increased inference throughput by 17 times, and improved model performance by more than 50 percent. The model is said to deliver better results in logical reasoning, mathematical computing, and coding.
Baidu says it used methods such as "multi-type multi-stage supervised fine-tuning," a multi-stage reward system to optimize the learning process, a combined method that mixes multiple "loss functions," and a method called "double- flywheel model optimization," which is said to ensure a robust and continuous increase in the efficiency of the AI ​​model.
Also new is "Knowledge Snippet Enhancement," which breaks down queries into relevant knowledge snippets, then uses the internal knowledge graph and external search engines to find the best possible answers, and then writes further prompts.
According to Baidu, this process "significantly enhances the model's understanding and utilizing of world knowledge, leading to remarkable task improvements".
Ernie Bot gets plugin support
Baidu is also adding plugins to Ernie Bot, similar to Google's Bard, Microsoft's Bing Chat, and OpenAI's ChatGPT. Standard plug-ins include Baidu Search, an Internet search function, and ChatFile, a file chat function that can summarize long texts and generate FAQs, according to Baidu. It plans to release more proprietary plug-ins and allow third-party developers to contribute their own.
"Foundation models aren't just a trend; they are transformative. They drive global growth, reshape industries, and change humanity. The responsible development of AI ensures their full potential, achieving a prosperous digital world." – Baidu CEO Robin Li at the #WIC pic.twitter.com/N7wXvUY2dB

— Baidu Inc. (@Baidu_Inc) June 30, 2023
According to Baidu, the Ernie bot is currently in public beta testing and can potentially support any application that uses language, text, or code.
Previously, Baidu demonstrated Ernie's new capabilities at a closed event in late March, showing that the Chinese AI product is meant to be more than just a chatbot. Baidu unveiled an industrial version of Ernie that summarizes financial statements, creates PowerPoint presentations, designs personalized travel plans, and creates virtual avatars for product advertisements.
Recommendation